Cosmetic Dentistry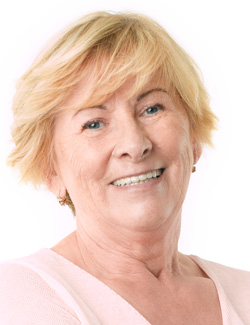 If You Have Decided To Change Your Image, Begin With Your Smile
With cosmetic dentistry, we are able to make your smile light up a room when you enter it.
Using the latest advancements, we will create your perfect smile. Natural-looking alternatives such as porcelain veneers and crowns, metal-free bridges and natural colored fillings look, feel and function like your own teeth.
A whiter and brighter smile that reveals straight teeth along with a healthy, gleaming pink gum line can take a decade off of your true age.
Our knowledge and experience in cosmetic and health and functional restorative dental care is well known in the Salinas CA area.
As soon as we are in harmony with your vision of your new smile, we review the shape of your face, the features of your nose, and the color of your eyes. However, it is the shape and contour of your lips that is the highest priority. You can also expect us to take note of an esthetic list of factors such as the harmony of your eyes and nose in contrast to your other facial dimensions.
We can makeover your smile to make you look more youthful, make your smile whiter and more prominent, do away with the lip lines that give you that "elderly" smile, instantly straighten crowded or crooked teeth, and, finally, max out your sex appeal level.
Keep in mind, however, Dr. Cameron and the smile team aren't just doing a smile makeover. We believe that 90% of a beautiful smile happens when we make your smile healthy, sound, and in occlusal harmony so that you can enjoy good health, good food and a good laugh now and then.
Surprising Research Results:
When participants in a 2008 independent survey had been questioned, "What exactly would you most want to improve about your own smile?" The most typical answer was: "Brighter & Whiter Teeth".
Then they questioned, "What sorts of things do you think make a smile unappealing?" The most typical responses were:
• Discolored, Yellow, or Stained Teeth
• Teeth Missing
• Teeth That are Not Straight
• Decaying Teeth And Cavities
• Gaps & Spaces in Teeth
• Dirty Teeth
Almost all Americans (98.7%) think a smile is an important social asset.
97% of adults believe a wonderful smile really makes a person more appealing to individuals of the opposite sex.
Three-quarters (76%) of adults truly feel an unsightly smile can easily hurt a person's probability for job success.
Good or bad, looks count these days.
According to further studies by social psychologists in and around Salinas CA, most people take around three seconds appraising your appearance just before they start to develop a laundry list of impressions about your:
• educational level
• job skills
• achievements
• persona
• sophistication
• trustworthiness
• sense of humor
• social beliefs
Now, the researchers didn't say you have to go all "Hollywood", however…
…improving your smile can make you appear younger, boost your self-confidence and self-esteem, as well as enhance your communication abilities, your sex appeal, and favorably influence your personal and professional connections.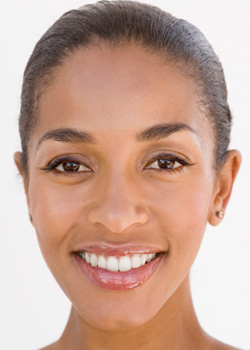 Obviously, your smile is one of your most important attributes.
Out in public or in the work place, it's a big part of starting off on the right foot. On the other hand, it's not only about how you present yourself to the world. Changing just a single tooth has been known to make a person feel more positive about themselves. Cosmetic dentistry can transform you into a career power player with a new and confident attitude.
How Do You Want Your Smile To Change?
Enhancing your smile can enhance your entire life. That's why it's so important that we collaborate with you to assure that we are on the same track before the smile makeover begins. We follow an all-inclusive approach and believe in developing a treatment plan with a thorough discussion of options.
Cosmetic dentistry options:
** Make you look ten years younger
** Close gaps between teeth
** Make repairs to chipped, broken or cracked teeth
** Re-position crowded and crooked teeth
** Shape gum tissue to get rid of a "gummy" smile
** Lengthen or shorten uneven teeth
** Use a porcelain bridge to replace a missing tooth
** Use all porcelain restorations to replace old "dark" dentistry
** Change how teeth come together to address malocclusion
** Perform smile whitening in our office for the most dramatic results
Call for a smile consultation at (831) 424-3035 or request an appointment.
Contact Us
Romie Lane Dental Group
Soraya Cameron, DDS
770 E. Romie Lane
Salinas, CA 93901
(831) 424-3035