Digital Data Storage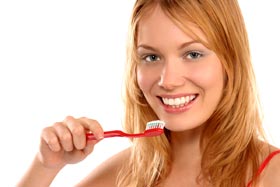 We are now storing patient data in our computer system, which allows us to submit your dental insurance claims electronically. By doing this, the time that it takes for your insurance company to process your dental claim is reduced dramatically. It also keeps the insurance companies from stating that claims were not received. We have found that this is a huge benefit for our patients because they don't accrue unneeded finance charges waiting for their insurance to eventually pay their portion. Our patients and their employers pay large premiums for dental insurance policies and by filing claims electronically, we are helping them to maximize their benefits.
Another advantage to chartless patient data storage is that it allows us to transfer your radiographs, intra-oral photographs and other data to other dental specialists when you are referred to their office. This saves you time and money because you won't need to take your information with you and the specialist will not need to duplicate any diagnostic materials that we have already collected.
There are many, many more benefits to chartless patient data storage and this is just one more way that we are staying on the leading edge of technology in order to serve our patients in the best possible way.
Contact Us
Romie Lane Dental Group
Soraya Cameron, DDS
770 E. Romie Lane
Salinas, CA 93901
(831) 424-3035