Cosmetic/Esthetic Dentistry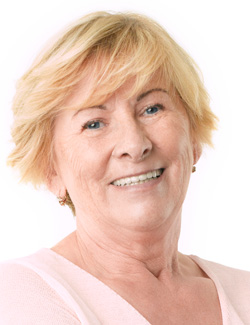 History Indicates, To Make A Better First Impression, Start With Your Smile
With cosmetic dental work, we will help your smile illuminate a room if you enter. By way of different processes, we'll create that beautiful smile of which you've been fantasizing.
Using tooth whitening, porcelain veneers, implants, crowns and bridges, we will change an average smile to a dazzling one. Plus, did you know that, cosmetic dentistry might clear away wrinkles and lines around your cheeks, lip area and chin… without having cosmetic surgery?
Dr. Cameron's knowledge and experience in esthetic and rejuvenating dental care is highly respected in the Salinas CA area.
As soon as we are copacetic with your concept of your perfect smile, we consider your facial shape, the architecture of your nose and cheekbones, and the hues and chroma of your eyes. However, it is the shape and contour of your lips that is the highest priority. In addition, we will take note of many more characteristics like the visual weight of your eyes and nose in contrast to your other facial dimensions.
We can re-structure your smile to make you look dramatically younger, make your smile brighter and bigger, reduce facial lines and wrinkles, instantly straighten crowded or crooked teeth, and, finally, give your sex appeal a major boost.
Don't forget, though, Dr. Cameron and the smile team aren't just thinking about making your smile beautiful. Our first priority is to make your smile healthy, sound, and with a balanced bite so that you can enjoy good health, good food and a good laugh now and then.
The Cold Facts Are…
In an independent analysis in 2008, it was found: Practically all Americans (98.7%) consider a smile is a vital social asset.
97% of adult men and women feel a wonderful smile makes a person more desirable to members of the opposite sex.
Three-quarters (76%) of adult men and women truly feel an unattractive smile can easily hurt a person's chances for job success.
ResearchersPsychologists asked, "What is the first thing you observe in another person's smile?" The most typical replies were:
• Straightness of the Smile
• Brightness & Color of Teeth
• Cleanliness of Teeth
• Sincerity of the Smile
• Any Missing Teeth?
• Sparkle of Smile
Then participants answered this question, "Precisely what would you most want to further improve about your own smile?" The most typical answer was: "Whiter & Brighter Teeth".
It doesn't require getting a "Million Dollar" smile, however…
…restoring an old and tired smile can make you appear younger, boost your self-esteem and self-confidence, as well as improve your conversation skills, your sex appeal, and favorably impact your personal and professional relationships.
According to more research by social psychologists, many people spend about four seconds appraising the way you look before they start to create a list of opinions about your:
• academic level
• career competence
• accomplishment
• character
• class
• dependability
• sense of humor
• and your social beliefs.
Whether it's fair or not, this means looks count these days.
Obviously, your smile is one of your most important assets.
Imagine how a new smile could change your life. You've become younger looking. You feel confident and you're more attractive. Cosmetic dentistry has so many solutions available to help you and, with procedures becoming more affordable all the time, you can have the smile of your dreams.
What Goals Do You Have For Your Smile?
Smile improvement often results in life improvement. That's why it's so important that you are an equal partner in all of the decisions to make sure that we understand your expectations and that you are comfortable with your choices before we begin any cosmetic dental work. Dr. Cameron take an all-inclusive strategy and adhere to establishing an agreed upon plan for your smile makeover.
What can be done:
** Restore a beautiful, youthful look to your appearance
** Close up gaps in front teeth
** Fix cracked, broken or chipped teeth
** Change the shape of teeth so they're no longer crooked or crowded
** Shape gum tissue to get rid of a "gummy" smile
** Lengthen or shorten uneven teeth
** Replace missing teeth
** Replace ugly metal-based restorations with all-porcelain
** Change how teeth come together to address malocclusion
** Whiten and brighten stained or discolored teeth
Call for a smile consultation at (831) 424-3035 or request an appointment.
Contact Us
Romie Lane Dental Group
Soraya Cameron, DDS
770 E. Romie Lane
Salinas, CA 93901
(831) 424-3035